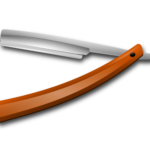 At the Festival Theatre, Shaw Festival, Niagara-on-the-Lake, Ont.
Music and lyrics by Stephen Sondheim
Book by Hugh Wheeler
From an adaptation by Christopher Bond
Directed by Jackie Maxwell
Music Direction by Paul Sportelli
Choreography by Valerie Moore
Designed by Judith Bowden
Lighting by Alan Brodie
Sound by John Lott
Cast: Kyle Blair
Andrew Broderick
Benedict Campbell
Kristi Frank
Jeff Irving
Patty Jamieson
Corrine Koslo
Marcus Nance
Jay Turvey
An over-all chilling but strangely bloodless production, with a few quibbles.

The Story. This bloody and gory story is based on a penny-dreadful that goes back more than 100 years to the 19th century. In the C.G. Bond version, the basis for the adaptation, the author says that there have been at least six versions of Sweeney Todd, The Demon Barber of Fleet Street. Stephen Sondheim's is the one we will remember. A musical about a crazed man who gets revenge on the people and others who wrongfully accused him of a crime—Sondheim continues to push envelopes in his musical journey.
Before he was Sweeney Todd, his name was Benjamin Barker. He was a barber in London. He was happily married to the lovely Lucy and they just had a baby named Joanna. But there was an unscrupulous judge, Judge Turpin and his equally scummy Beadle. The judge wanted Lucy as his own so he trumped up a charge against Benjamin Barker and got rid of him by sending him to prison for life to Australia. He then made the moves on Lucy.
After 15 years Barker escaped and came back to London to find his family and seek revenge. He changes his name to Sweeney Todd. He goes to his former barber shop above Mrs. Lovett's Meat Pie Shop. She remembers him and tells him what happened to his family—Lucy committed suicide and the Judge took Joanna as his ward to raise her. This sends Sweeney off the rails. Together he and Mrs. Lovett plot and plan what to do with the Judge, the Beadle and anyone else in his way. It involves giving them the closest shave they've ever had—code for slitting their throats. What to do with the bodies? Well, with the price of meat now a days…. If you get my drift. Very resourceful is Mrs. Lovett.
The Production. Director Jackie Maxwell and her creative team of Judith Bowden (design), Alan Brodie (lighting), John Lott (sound) and Valerie Moore (choreography) have created a generally gripping, compelling production of this haunting, unsettling musical. They have realized the sense of desperation and need for vengeance and how fraught those times and situations are, certainly for Sweeney.
Judith Bowden's set is on two levels with lots of nooks and crannies fit for hiding and mystery. Parts of the set lift and move and are used to powerful effect with Sondheim's melodic (you read that right) and chilling score (beautifully prepared and conducted by Paul Sportelli). Valerie Moore's choreography creates a cohesiveness and a gracefulness to this dramatic chorus.
This is a musical of shadows and cold, white light thanks to Alan Brodie's lighting. The effect is eerie, forbidding, and makes one look behind his/her shoulder.
While the musical is set in the 19th century and the lead characters dress in the garb of that time, Jackie Maxwell has blurred the lines by having some of the chorus dress in modern clothes: black skirts, shirts and pants, suggesting a certain timelessness to the musical. As we know, the world is full of crazed people seeking revenge on the most people.
The performances of Benedict Campbell as Sweeney and Corrine Koslo as Mrs. Lovett are very strong. Campbell's Sweeney is seething with rage at an unjust society and system that could let an innocent man be unfairly charged and deported and could let an innocent woman be abused and violated without anyone helping her. Is Sweeney insane? That's part of the mystery of this damaged man. Campbell nimbly shifts and plays the angles as he both depends on and manipulates Mrs. Lovett. And when he makes a terrible discovery about a bothersome Beggar Woman it's heartbreaking. Campbell is a commanding, intense singer.
Koslo's Mrs. Lovett is a woman who can't afford to have scruples because they are too costly when she is trying to eke out a living. She makes meat-pies. They are disgusting by her own admission. Meat is expensive. Sometimes she looks elsewhere for filler. Then she gets a bright idea what with all of these bodies piling up from Sweeney's close shaves. Koslo is that wonderful combination of impishness and cold-bloodedness. Mrs. Lovett adores Sweeney and always has. Desperation to keep him drives her. Koslo too is nimble as she has to think on her feet to avoid various close calls. Her singing for Mrs. Lovett is appropriately shrill. She negotiates Sondheim's tricky lyrics with ease and humour.
As Anthony Hope, the man who rescues Sweeney as he floated on a makeshift raft in the sea, Jeff Irving is a sweet innocent, open-hearted, and a beautiful singer.
As the Beggar Woman, Patty Jamieson is scatological and a woman of mystery who weaves in and out of the story. Jay Turvey is an oily, dangerous Beadle.
There is much to recommend this production, but I have concerns. While Alan Brodie's lighting sets the eerie tone, I am confused in the very first scene. Two characters are doing something facing upstage in the shadows and it's not clear what it is. Are they beating someone? They both seem to overwhelm to other characters but it's not clear what they are doing. As soon as they finish a piercing whistle blows and steam shoots up from the floor. Are these characters responsible for some mischief here with the steam? It's not a good thing to start this show with confusion.
When the chorus appears for the first time in cold, white light to sing their stark warning to "attend the tale of Sweeney Todd" the visual effect is arresting but the sound is so amplified that it is ear-splitting and hard to listen to these prophetic lyrics. That volume should be lowered. The result will be more effective.
While Judith Bowden's set creates the dark world of the story, the geography of the last scenes in the bake-house is confusing. Initially we are to assume that the bake-house for the pies is up stage with a turn stage left. A glow of light appears behind a wall. But when Sweeney dispatches a character to the bake-house he just pushes the person to the back wall and the whole back wall glows. That makes no sense. Is the bake-house to the left or against the back wall?
Sweeney Todd, The Demon Barber of Fleet Street is a musical about a crazed man who slits the throats of his various customers. Yet there is no blood during the slitting. We do see blood on the shirt of a character who has been dispatched from the barber shop to the bake-house below but none when his throat is cut. I know it's a deliberate decision. I just don't know why and I think it's a mistake. I know we can see blood, guts and gore on the 6 o'clock news, but that does not mean we are numbed to such violence, and certainly not in the theatre. Blood squirting from a razor stuns the audience, grips them. Having no blood seems to lesson the horror of the scenes.
So, on the whole I like this production, but with concerns.
Comment. Stephen Sondheim once again takes an unlikely story—a penny dreadful—and crease a meaningful, moving, unsettling story about an initially innocent, decent man being removed so that an odious man can make the moves on his wife. It's the story of the haves and the have nots. It's a world of cynicism and manipulation. His lyrics and intricate music create the world of the story and the complexity and desperation of the characters. And he makes you care about all of them.
The Shaw Festival Presents:

Opened: July 31, 2016.
Closes: Oct. 19, 2016.
Cast: 22; 12 men, 10 women.
Running Time: 2 hours, 45 minutes.
www.shawfest.com