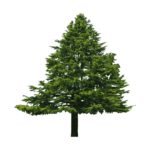 At the Streetcar Crowsnest Guloien Theatre, Carlaw and Dundas, Toronto, Ont.
Written by Sean Dixon
Directed by Vicki Anderson
Set and costumes by Joanna Yu
Lighting by Siobhan Sleath
Sound by John Gzowski
Cast: Shawn Doyle
Daniela Vlaskalic
A powerful play and production of waiting, longing and explosive emotion.
The Story. Natalie and Joe work for the city in the department that removes damaged trees. They are waiting for the crew and the rig that will help them take down a beautiful tree that Natalie says looks fine and Joe is sure is infested with termites. In the meantime they wait. They banter. They check their e-mails. They confide, confess, reveal their innermost thoughts. Joe is an awkward man with stereotypical ideas of women but seems sensitive to Natalie's situation. Natalie is grieving the death of her mother with whom she did not have the closest relationship. Her late mother was a nurse. Natalie wears her mother's stethoscope around her neck like a cherished necklace. Joe has pictures of his nephews and nieces on his phone. He is single and holds his family dear. Natalie seems to fancy Joe in her quiet way. Initially he seems oblivious but that changes.
The Production. It seems that the ubiquitous Joanna Yu has designed the set and costumes for almost all the show that have opened recently—an exaggeration of course, but boy has she been busy: The Millennial Malcontent, Sequence, The Circle, John and Waleed, James and the Giant Peach, Freedom Singer, Passing Strange, The Enchanted Loom, and that's just some of them.
For The Orange Dot she has created a low stone wall/ledge that stands in front of the solid tree trunk (suggesting a larger, more majestic tree) that has to come down. An artful abstract tree house springs up from the top of the tree trunk.
Natalie arrives first. She looks at the tree destined for destruction and takes out her spray can of orange paint and sprays an orange dot on the tree signifying this is the one meant for chopping down. She takes out a banana from her lunch box and begins to munch away as she waits for Joe, who comes along, talking on his cell phone.
The echo of >Waiting for Godot is obvious in Sean Dixon's play The Orange Dot. In Waiting for Godot there is a road. A tree. And two tramps who wait for someone named Godot to arrive, but never comes. In The Orange Dot Natalie and Joe—dressed in official workers' coveralls and florescent coloured vests and markings– wait on the stone wall/ledge for the crew to arrive with the rig in order to cut down the tree. Rather than sprouting a leaf/leaves, the tree 'sprouts' a tree house. While a carrot is eaten in Waiting for Godot, Natalie enjoys a banana while waiting for Joe to arrive.
Natalie is enamoured of the majestic tree. Both she and Joe look up to take in the full expanse of the tree although what is on the stage is a smaller version, but with that stage business of looking way up (kudos to director Vicki Anderson) we realize the majesty and height of the tree. Natalie laments and questions that it has to be destroyed. Joe replies with kindness that it is probably infested with termites. Joe relaxes on the ledge of the wall by lying out; his head rests on his hard hat.
Natalie is not as relaxed. She is restless. She paces; seems unsettled—of course she is shaken by the death of her mother. But there is more. Emotions escalate between the two as Natalie is more and more agitated and Joe tries to understand where that is coming from. He calls her Nate which she resents. One senses she wants him to look at her as a woman and not just a overall-wearing colleague. It could be misplaced anger at the loss of her mother. But as the emotion of the scene increases and a torrent of dialogue pours out of Natalie there is a line that takes the breath away: " I regret my life." It's a line that pierces the heart.
Director Vicki Anderson and her fine cast navigate the deep waters of Sean Dixon's moving, compelling play of life, loss, beauty and regret with careful, fearless attention. As Natalie, Daniela Vlaskalic has the ungainly body-language of a person in stiff overalls, ready to do hard physical labour. But Vlasklic beautifully conveys the many conflicted emotions of Natalie, her uncertainty, her profound sadness and frustration in not knowing how to overcome her regret. Vlaskalic also holds our attention tight when Natalie's emotions become so focused that they lead her down a frightening path. Shawn Doyle as Joe makes a welcome return to the stage after many years absence as he carved out a career in television and film. Joe is confident, moves with a bit of a swagger, but is not arrogant. He loves to banter with Natalie. They have a comfortable relationship. He is at odds as to how to really treat a woman, and she subtly challenges him about his attitude. It's interesting to see how confident he is in himself but how she keeps him a bit unsteady, from how he treats her to her not wanting him to call her Nate, as if that denies her femininity. If I have a quibble, it's that at times Doyle tends to mumble—it works for the character, but not so much for audibility.
Comment. While emotional sparks fly between Natalie and Joe, playwright Sean Dixon does not lead us into clichéd territory, but goes in a different way that is as startling as it is unexpected. Dixon is a thoughtful playwright who is intrigued by deep questions of character, morals, dealing with life's hooks and curves. In The Orange Dot one ponders beauty, whether it's a tree or something hiding deep in a character; a life of regret and how to deal with that and waiting. Well worth a visit.
Theatrefront presents:
Opened: March 17, 2017.
Closes: April 1, 2017.
Cast: 2; 1 man, 1 woman
Running Time: 90 minutes
www.theatrefront.com