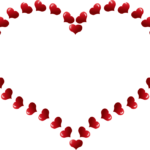 At Buddies in Bad Times Theatre, Toronto, Ont.
Written by Dave Deveau
Directed by Cameron Mackenzie
Set and costumes by Marina Szijarto
Lighting by Jergus Oprsal
Sound by Shawn Sorensen
Cast: Conor Wylie
A thoughtful, moving exploration of a horrific murder from the point of view of how it  affected many of the people surrounding the story.
 The Story.  In My Funny Valentine playwright, Dave Deveau references the 2008 murder in California of 15 year old Larry King by 14 year-old  Brandon McInerney when King asked McInerney if he would be his Valentine. The next day, February 12,  at school, Brandon McInerney went up to Larry King and shot him twice.  Larry King died Feb. 14. Larry King was on life-support for those two days so the hospital could donate his organs to people who needed them.
My Funny Valentine is not about what went on in the minds of both boys. It's about how the story affected so many people around the story; some who knew one or both boys, some who didn't but were somehow involved. In fact Deveau does not actually deal with the actual story, but does have reference points to it.
The Production. In Marina Szijarto's set there is a chair and other stuff one finds in a kid's room at the top of the stage. Circling out from this stuff, on the floor are papers, books and memorabilia from a childhood.
Conor Wylie enters, carefully stepping over the papers on the floor.  He wears sweat pants, a loose t-shirt over which is a white shirt. And he's bare-foot as if he's walking on a sacred space when he comes on stage. I always think there is something ceremonial when an actor comes on stage barefoot.
Wylie plays someone called "The Collector" as if he is the collector of many different personalities, identities, voices. Wylie plays every one of these characters with nuance, varying body language and physicality. He also has charm and a sense of danger.
The production starts with the rookie reporter who sees the story on the television news about how one boy shot another at school. He rushes off with this scoop to cover the story for his local newspaper. That scoop is the beginning of the reporter's  career in journalism.
Helen is a teacher of the dead boy and is terribly upset and moved by the news. We know she's a woman because Conor Wylie wears an over the shoulder purse which he keeps adjusting, as a woman would do. Helen is heartsick about the boy, defensive with her chiding husband and generally miserable about the whole thing.
We meet the protective father of a teen aged boy. It's obvious the father is a rabid homophobe. Wylie sits in the chair, his legs apart, leaning forward, challenging and combative in his invective. That blinkered attitude is carried over to his teenaged son it seems.
We get a glimpse into the life of the dead boy—he was openly gay at 15, wore heels and make-up and pressed the buttons of his classmates.  Deveau shows so many aspects of the story, and so many different attitudes that you see how complex the story is.
The most poignant scene involves a young girl in the hospital, blanket up to her chin, excited about her future and 'the operation.' She needs an organ transplant and a liver from the recently deceased Larry King will save her life.
Cameron Mackenzie has directed My Funny Valentine beautifully. Each character, whether a man or a woman, is simply suggested and fully formed.
Comment.
 I loved this play and production. Dave Deveau has looked at a terrible story from all sides. He's created a play that is complex, layered, compassionate, and not a cut and dried look at a terrible crime.
Presented by Zee Zee Theatre.
 Opened: Jan. 11, 2018.
Closes: Jan. 21, 2018.
Running Time: 90 minutes.
www.buddiesinbadtimes.com