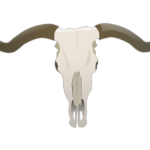 At the Assembly Theatre, 1479 Queen St. W., Toronto, Ont.
Written by Sam Shepard
Directed by Scott Walker
Set by Adam Belanger
Costumes by Janelle Joy Hince
Lighting by Steve Vargo
Cast: Michael Eisner
Matthew Gouveia
David Lafontaine
Jennifer McEwen
Mark Paci
Anthony Ulc
A late play of the prolific Sam Shepard with all the anger and angst of families, but not with the same punch of his better known earlier plays.
 The Story. Earl (Mark Paci) and Ray (David Lafontaine) are estranged brothers, who meet in rural New Mexico because their father, Henry Moss, has died and arrangements have to be made. Earl, the older brother, is an angry, bellowing bully. Ray is quiet, watchful and wily. Ray knows how to 'play' his brother with past transgressions. They fight about the past. They argue about what to do with their father's body. There is a mystery about how their father died and what Earl knows about it.
 The Production. Adam Belanger's set of a run-down one-room adobe shack is masterful—shabby yet solid. Mark Paci is an imposing presence as Earl: scowling, loud and dangerous. Henry Moss was a physically violent father who beat up his wife and kids and Earl has grown up to be a bully as well. Paci is a fine actor and mines the character to come up with a character who is not just a loud-mouth bully.  Ray, as played by David Lafontaine, is more sophisticated and cerebral. He's dangerous too, but in a quieter, more sinister way.
Director Scott Walker uses the small Assembly Theatre space well. The staging is organic and never seems extraneous. The relationship of the brothers and Earl with his father are particularly effective. There is a sense of foreboding, of impending violence if any of these men have anything to do with it.
Comment. The Late Henry Moss has all of the usual hallmarks of a Sam Shepard play: it takes place in the mid-west U.S. of sorts; Henry Moss lived away from people;  Shepard's characters are angry, suspicious, often violent. It's a play about families in crisis, brother vs. brother, son vs. father.
And for all its heightened emotion, The Late Henry Moss is one deadly dull evening in the theatre because the play seems so padded. There is a character who is a taxi driver who seems to have information about an encounter with Henry that the brothers need and want. The scene with the driver is so long, full of starts and stops before any information is revealed, you wonder why the character is there at all.
Another character is a neighbour named Esteban who makes several entrances bringing soup for Henry before we actually get any reason why he is in the play as well. In several conversations between the brothers, Earl bellows out "What" after Ray says something, I'm wondering, didn't you hear him (they stand about two feet away from one another) and you're deaf, or you're just stupid and didn't understand what he said. In either case I always find that exchange dreary dull; a playwright who is filling time and not providing information. That's how I felt about this effort by Sam Shepard. Not one of his best.
 Produced by Unit 102 Actors Co.
Began: Jan 4, 2018.
Closes: Jan. 20, 2018.
Running Time: 2 hours, 10 minutes approx.