Solitary Refinements
holiday flash market
Due to increased health restrictions, the artist market has moved online at Sidebiz Studio.
From Thursday, Nov. 26 to Midnight on Sunday, Nov. 29, please visit our online shop to support local theatre artists. All purchases will be available for in-person pick-up at the Young Centre on December 5.*
Theatres may have closed, but Creativity has Prevailed
You're invited to a festive online holiday flash market featuring cooking, sewing, beading, and many more treasures created by members of Toronto's theatre community. Find out how your favourite artists have been staying creative, and lend your support by getting an early start on your holiday gift buying!
Featuring stunning work from Oliver Dennis, Jenna Harris, Marcia Johnson, Melanie Leon, Arwen MacDonell, Michelle Monteith, Lisa Nighswander, Jordan Pettle, Kim Purtell, Maria Ricossa, Brenda Robins, Brigitte Robinson, Tara Rosling, Keira Rydeard, Hallie Seline, Jessica Severin, Sarah Strange, Michelle Tracey, Anna Treusch, and Mariuxi Zambrano.
Hosted by Soulpepper and the Young Centre for the Performing Arts.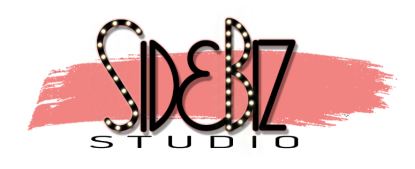 *Alternative arrangements may be made by contacting: boxoffice@Youngcentre.ca
COVID-19 Protective Measures at pick-up
To ensure the safety of patrons, we ask everyone to comply with public health guidelines. This includes: wearing a mask or covering at all times, keeping a two metre/six feet distance from others, washing/sanitizing your hands often, and avoid touching your face with unwashed hands, coughing or sneezing into your elbow, and staying home if you are sick. We will be limiting the number of guests in the Young Centre at one time.
We will be ensuring all protective measures are followed in order to keep everyone safe.
I've bought and savored Arwen MacDonell's baked goods, Oliver Dennis's eye-watering hot sauce, Jordan Pettle's sublime ice-cream, Brenda Robins' wonderful pillows and Tara Rosling's eco friendly products. I'll check out the others too, and so should you. Artists branching out….Brilliant!!