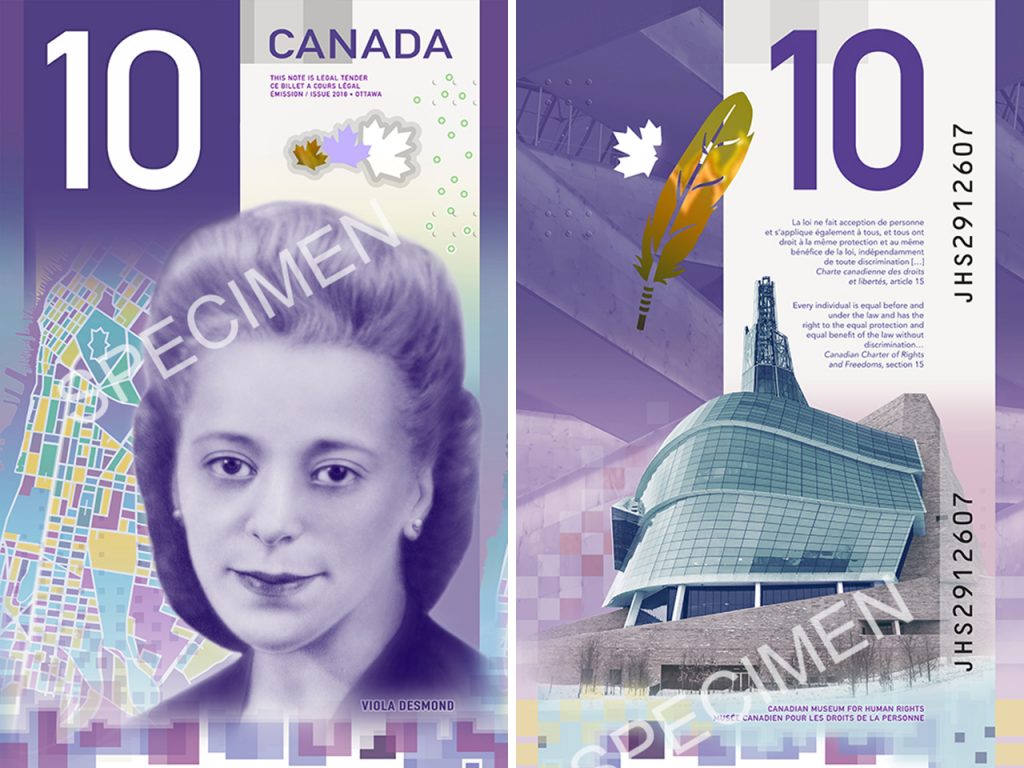 Written by Andrea Scott
ISBN 978-1-927922-63-7
Scirocco Drama
While we have not been able to go into a theatre in a year, I am reviewing the next best thing in this case, the text of Controlled Damage by Andrea Scott. It's a fascinating play about Viola Desmond, the Canadian civil rights icon, that was produced last year at the Neptune Theatre in Halifax, Nova Scotia. Its run was hugely successful, selling out before it even opened, and of course everybody wants to see it here.
From the blurb on the text: "Controlled Damage explores the life of Canadian civil rights icon Viola Desmond and how her act of bravery in a Nova Scotia movie theatre in 1946 started a ripple effect that is still felt today. An ordinary woman forced to be extraordinary by an unyielding and racist world. Desmond never gave up—despite the personal cost to her and those who loved her. Andrea Scott's highly theatrical examination of Desmond and her legacy traces the impact she has had on our culture, but also casts light on the slow progress of the fight for social justice and civil rights in Canada."
One of the positive aspects of Viola Desmond's fight for justice is that her story is now known across the country and she is commemorated on the $10 bill.
Some Details:
Viola Desmond had a rich and varied career. What was consistent with each change is that she excelled in whatever she tried. She was tenacious, determined, inventive, creative and independent. She trained as a teacher in Halifax, Nova Scotia. As Andrea Scott establishes in Controlled Damage, Viola was compassionate, gifted and understanding towards her students. As a Black woman she was fully aware of the world of subtle racism to which those students were subjected. In 1932 Viola Desmond was an eighteen-year-old Black woman when a white teacher made advances on her that were unwanted. In this situation she stood her ground with resolve.
By 1936 she left teaching to study in Montreal to become a beautician. Her dream was to have her own beauty parlor and create a line of cosmetic products for Black women. She was also in love with Jack Desmond also from Halifax, a man who typically wanted his wife to stay at home and tend her household 'duties' while he made the money. She wanted to finish her studies. Viola got her way. Jack had his own barbershop and eventually Viola opened her own beauty parlor; created her line of beauty products for Black women and also taught other Black women how to be beautician. Viola began travelling all over Nova Scotia selling and delivering her beauty products.
It was on one of those trips to Sydney, Nova Scotia that her car broke down in New Glasgow. The repair job required that Viola stay the night. On Nov. 8, 1946, Viola went to the Roseland Theatre in New Glasgow to see a movie. She bought a ticket and sat downstairs, as she always did in Halifax, to be close to the screen because she was short sighted.
A female usher told her she had to move to the balcony because she was not allowed to sit downstairs. Viola showed the usher the ticket and was prepared to pay the difference. That was not the issue. The usher said, "Coloureds don't sit down here." Such a policy didn't exist in Halifax. There were no signs to that effect in the Roseland Theatre.
Viola understood immediately. She sat there, quietly defiant and continued to watch the film. The Manager came and she would not move. Then the police came and forcibly removed her from the theatre. She was injured in the transaction. No one in the theater did anything to help her. She spent the night in jail. The charge was that she did not pay the proper one cent tax on the ticket. She was found guilty. There were appeals that went badly. Her church reverend wanted her to fight the case and try another appeal. It went to the Supreme Court and was denied because of that technicality of the tax instead of the veiled/unspoken racism of having Blacks sit in the balcony. There were consequences after the trial. Both Jack's barbershop and Viola's beauty parlor suffered losses of business. Life was difficult. The marriage suffered.
The Play.
Controlled Damage is not about the trial as the central theme. It's about the world that Viola Desmond lived in, the racism she endured and the kind of determined woman she was.
The first scene takes place on Dec. 6, 1917, when Viola is 3. Two ships are in the narrow Halifax Harbour. Neither wants to give way. One is carrying 2925 tons of munitions. They collide and explode. The blast killed 2000 and injured hundreds. Viola was in her highchair in the kitchen, with her back to the window. When her father rushed in to see how she was, she was slumped over, the window blind fell on her head and she was covered in glass and she was not moving. But she was alive. Her father James said: "It's a miracle, Viola survived that blast. She was spared because the Lord had big plans for my little girl." Her mother said, "Viola Irene Davis. The girl who lived." Indeed that steely resolve at three years-old, imbued her character for her whole life.
The second scene jumps to 1946 and the incident in the Roseland Theatre. Then Andrea Scott fills in what happens in between and the kind of person Viola was. In her quiet way Viola Desmond (née Davis) was a pioneer as a Black business woman leading the way for others. She was not only a beautician, she created products for Black women and build a business that sold them. It's noted in the play that a you would not find a Black beautician working in a white beauty parlor. But such was Viola's ability and reputation that she had white and Black customers.
Andrea Scott has written a compelling, thought-provoking, complex play. She explores the racism a Black person had to endure, certainly as it pertained to Viola in that theatre. But Scott also explores the politics of skin colour. Viola was light-skinned. A young student of Viola's who was darker skinned challenged her about how they were treated differently. There are also pointed comments on wanting to straighten hair to look 'whiter'. The source of the title Controlled Damage is also interesting. A cream is applied to Black hair to straighten it. "…what we're doing is breaking down the natural strength in Black hair in order to make it smooth and manageable, which is called controlled damage." The same could be a metaphor for racism to keep a person down, under one's thumb and 'manageable.'
Scott has fashioned the play as if it was Greek in nature—huge issues are explored—with a Greek chorus that represents the people. Her dialogue is sharp, smart, and vivid. That comes out loud and clear in the scene in the Roseland Theatre when she offers to pay the difference in the ticket price and the usher said: "Coloureds don't sit down here." The stage direction is simple and stunning: VIOLA understands. Puts the change back and snaps her purse shut. She stares forward at the screen: the opening credits music continues to play. That snap of the purse is resounding.
Viola's case was taken up with her minister and his wife who said: "Everything is not fine. Being tolerated isn't enough….As long as we stay silent and let people disrespect our right to live with dignity we're going to our graves unhappy, dissatisfied and broken."
Viola Desmond only got her due after she died (in 1965 in New York City when she was only 50). Others carried on her cause. But because of the racism she experienced Viola got people to notice and fight for a change. Having her face on the $10 seems a small victory, since racism is still with us in all its ugliness. Still Controlled Damage is an important, necessary play that informs us of how much further we need to go in race relations.
Controlled Damage, the text of the play by Andrea Scott is available for order from your bookstore or from Scirocco Drama.